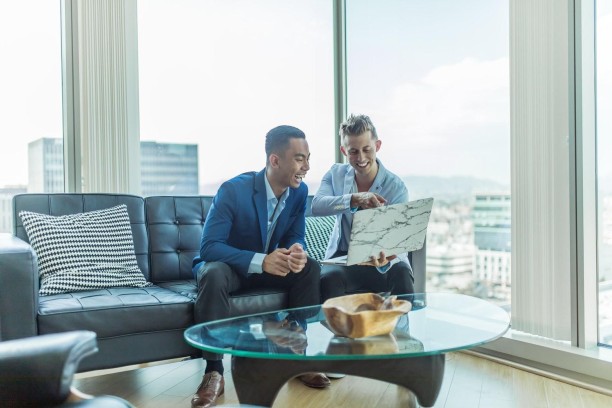 Top 5 Things Corporates Can Do To Encourage Hobbies
Imagine sitting at home, chilling in your comfortable clothes, watching your guilty pleasure TV show when a memo from the boss wakes you up. 'Productivity is at an all-time low, time to incorporate some new ideas.' As an HR representative, you want to bring in nothing but the best. Don't worry, we've got you covered!
Encouraging employees to take up hobbies is a great way to ensure that they achieve a good work-life balance. As a responsible employer, it is your duty to see that employees don't get burned out and can work with ease. Here are the top 5 things corporates can do to encourage hobbies amongst employees.
Awareness workshops

The first thing to do is to educate people about the importance of hobbies. In today's day and age, hobbies have taken a different turn. Not only is it beneficial for your mental health but also helps you expand your focus and find out-of-the-box ideas to achieve targets. A good start would be to conduct workshops or meetings to talk about these things.

Set up free trials

When you set up free trials, you are not only giving employees a break from their monotonous routine but also indulging them in something new and exciting. Today, opting for free trials before committing to starting a journey with a new hobby has made the process so much easier. You can see if you like something before doing it. Sign up for The Hobby Tribe's free trial's today!

Incentive-based programs

To tackle the problem with low productivity, you can start off with incentive programs that work as a barter system with employees. Offer to pay for whatever hobby class an employee may choose, provided they meet certain targets and deadlines. This will put a system in place that feels rewarding.

Allowing flexibility

Unless you motivate employees by showing them that you really care, this won't work. If an employee does not get enough time because of how tired they feel, they are unlikely to start a hobby. Give them the time and space to do it.

Corporate hobby ideas

Create a list of hobbies that pertain to your business. For instance, if you work in the communications industry, learning a new language is a great hobby idea. Similarly, find a list of hobbies that can increase the efficiency of employees even further.
Always remember to lead by example. You need to follow your own passion and hobby to make your employees believe that it is important. In turn, they are bound to follow it as well. The Hobby Tribe has a list of hobbies that one can opt for. Check them out right away!