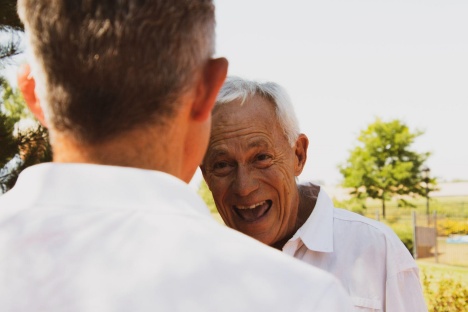 5 reasons to join our online senior citizen fitness classes!
Old age catches up with everyone. It is nothing you need to be worried about. People may tell you that you need to take a break and rejuvenate once you have retired from the monotonous routine you have followed for almost all your life. It may even seem the right thing to do, but is it?
A break after 30-long years of work is necessary! However, people may even go to the extent of saying that staying fit and exercising is not appropriate for your age. We are telling you that's not true!
Lack of activity is what leads to a lot of problems while you are ageing. It's okay if you have never exercised in your life before. The Hobby Tribe has one of the best senior citizens fitness classes online and we are telling you don't have to act your age! Let us tell you why.
Healthy body, healthy mind

Yes, it's true! A lot of people are unaware of the fact that your mind and body are directly linked. Your physical health affects your mental health and vice-versa. A healthy body keeps all irregularities in your body at bay and uplifts your mood. It helps you stay refreshed day after day and keeps all your stress away!

Sign up for a free online fitness class and experience it yourself.

More the merrier

We are sure it is not fun doing activities that keep you alone unless you want it! If you are looking for group activities to indulge in, you are at the right pit stop. The senior citizen fitness classes will help you interact with like-minded people online and give you the right motivation to exercise and stay fit. If you are feeling too lethargic to do it every day, just remember that we work out only once a week. Learn the basics of body movement with us and then you can do it at your own pace!

Disciplined in retirement

Self-discipline is an extremely difficult thing to master. All your life you may have been a cog in the wheel while doing a job that is uninteresting and unexciting. You may want to lay back and relax but during that period you may tend to neglect your health. The Hobby Tribe's senior citizen fitness class will make sure you get your regular dose of exercise and remain fit, all from the comfort of your home!

An online trainer

Well, our fitness trainer is young and vibrant. You may even be reminded about your good ol' days! They will inspire you to stay fit and lead a life that is wholesome. They will understand your inhibition and start slowly to help you get further ahead.

Book a free senior citizen fitness class trial and get a head start right away!
Our trainers have designed this easy-to-do, e-learning course in such a way that anyone can take it up, no matter if you are 19 or 90. Remember, there's no better wealth than your health.
Sign up for our fitness sessions and stay rejuvenated!