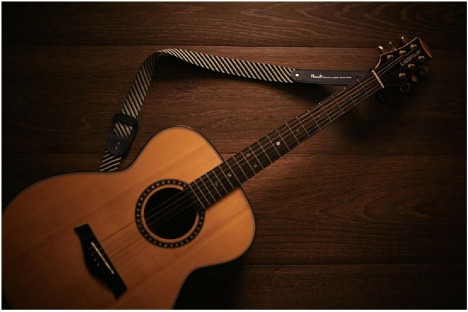 The best guitar learning class you could find is at The Hobby Tribe, here's why!
When you have the evening to yourself, while you are sitting by your window and sipping on some coffee from your favourite mug, you might have wondered what if you had taken that chance to learn how to strum the guitar? It would have been such an addition to your already pleasant mood, and the weather.
Irrespective of whichever musical instrument you pick up to play in your leisure time, all of them are going to affect your mind, body and soul positively! It does not matter if you have never picked up a guitar before. The Hobby Tribe's guitar classes for beginners is curated in such a manner that you are comfortable, relaxed and yet learning the instrument in the best possible way!
Why should you take guitar learning classes from The Hobby Tribe? The reasons are many. Allow me to list down a few:
Online Guitar Classes

After working, or probably studying, for 5 consecutive days, your mind definitely needs a break. It's not a problem if you can't find good guitar classes near you. The Hobby Tribe brings it nearer, on your screen, at the comfort of your couch and just a few clicks away.

The Hobby Tribe's online guitar learning classes for beginners is the best way to kick start your weekend. All you need is a guitar, a notebook and enthusiasm that knows no match!

Develops Cognitive Abilities

Playing the guitar is so much more than just about the music. Not only can it be a life-changing experience in terms of developing your creativity and building discipline but also building your cognitive abilities.

It is even said to be therapeutic because it relieves stress, improves your memory and gives you a sense of achievement after completing a certain task. This instils confidence while the atmosphere remains fun and lively!

Passionate Instructors

Any new hobby that you learn is only as good as the person who teaches you. The Hobby Tribe is able to bring the best guitar learning classes for beginners because of the ambience created by our instructor. Passion for music, love for the instrument and years of experience is a combination that can set any instructor apart!

Why choose The Hobby Tribe?

When we say that The Hobby Tribe is the hub of all e-learning courses we mean it because this is what we bring to the table! Even if you do not want to monetise your hobbies and just want to spend some leisure time by yourself, the beginners' course for guitar learning is just the ideal setup for you.

Moreover, you will be interacting with like-minded individuals who probably share the same purpose as you do. This is the perfect opportunity for you to upgrade your skills and add another hobby to your list.
Book your free guitar learning session now and experience it yourself!