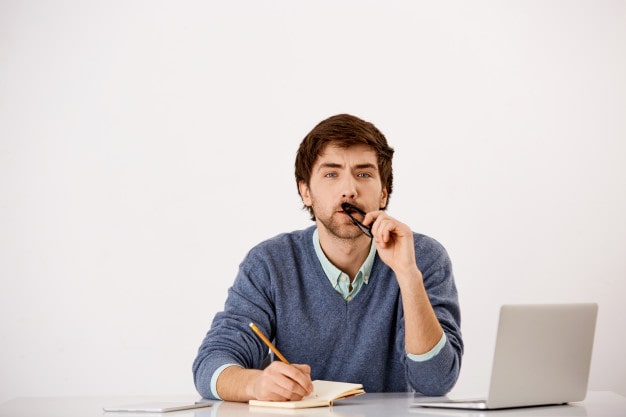 Skills You Need to Become a Creative Content Writer
Content writers make use of strategic planning for writing and editing quality articles or stories designed for promoting a company's brand. All content writers should successfully utilize some specific skills so that they can master this effective technique rather than keeping it as a writing hobby. This article enlists nine skills that all content writers should possess while taking their content writing projects.
Adaptability

Content writers must have the ability to adapt their tone and style to every individual assignment. Writers may require formatting their piece so that they can focus on fetching detailed information for the audience or can provide a call-to-action where the dependency gets stuck on the content's purpose. If increasing sales is the objective, the content will be very different than if it had been written for some scientific research blog. Adaptability always helps the writer learn and master various writing styles, which ultimately adds significant value.

Research

Research Utilization in content writing brings improvement in the credibility of the article while adding great value to the reader. Use educational, government, and news outlets as sources for enhancing the information's quality included in your content. Providing readers with truthful and relevant content is the best way of maintaining credibility as a creative content writer.

Originality

Writers should always have the aim of providing the most authentic content, regardless of the subject. Content writers should have enough ability of making research and then converting that knowledge into some informative and interesting content piece for their readers. Authentic content creates a positive impact on the readers by presenting their site as a reliable and respected resource for information.

Search engine optimization (SEO)

A Good Understanding of SEO as a writer is the key component to make sure that your content is easily discoverable. Content writers should be equipped enough that they easily match the trends and adapt their techniques as per the needs for ensuring that the article is ranked higher and higher in search engines. Aligning the content with the top search results will improve its exposure to the company's target audience.

Time management

Time management skills allow you to allocate the time properly and helps you ensure that all deadlines are met without any delay. This includes monitoring the time spent on research, editing, and writing. By understanding the time you require for completing an average project, you can do better time management to ensure a balanced workload. These skills also include your ability to identify and prioritize the projects based on the given deadlines and their relative importance.

Communication

Communication skills give you the required assistance in accurately conveying your message to the audience you intend. Whether it is storytelling content or some call-to-action following a sales pitch, superior communication skills for writers is imperative.

Editing

Effective editing skills are necessary for writers to increase the content's quality and value and at the same time reducing the number of revisions required. Readout your content out loud or perform some article rewriting to find grammatical errors, typos, overused words, and redundancy.

Social Media Knowledge

An understanding of social media platforms gives you a mindset about where to find story ideas for your content. Review your company's social media accounts for gathering inspiration for future content and predict how well it will be performing.