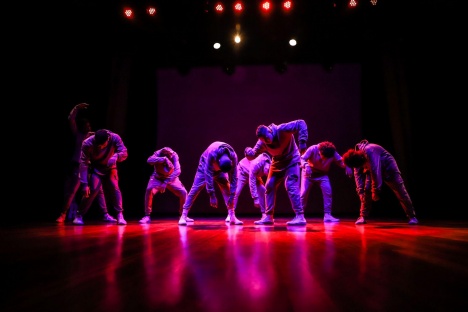 Looking for the best online bollywood dance classes? The Hobby Tribe is right here!
Did you know that dancing has been an integral part of the Indian culture and tradition? Colours, expressions, drama, and movements are all a part of it!
Guess what else incorporates all of this? Yes, you are absolutely right, Bollywood dance!
Bollywood dance is an amalgamation of punjabi, hip-hop, contemporary and a bunch of other styles of dancing. You may wonder why. This is because of the nature of music in Bollywood which is a fusion of a variety of music genre. You can not stick to rules, you improvise, you adapt and you succeed.
If this sounds like something you would thoroughly enjoy, go for it. Sign up for a free trial of the online Bollywood dance classes with The Hobby Tribe right now! Moreover, this is one of the most trending hobbies that people are planning to pick up in 2022 with The Hobby Tribe. Here's why.
Anybody can do this!

If you really want to take up online Bollywood dance classes but you think you can not ace it, fret not! The Hobby Tribe's classes are curated and catered to the students in such a manner that even if you have never danced before you can ace it.

The Hobby Tribe's online Bollywood dance classes are the best dance classes for beginners. Sign up for the trial classes and experience it yourself!

A workout you will actually enjoy!

Routine exercises can get boring. Do you know what will actually get you out of your bed? Bollywood dance! You will go from just existing to being alive and kickin'!

It will never get dry, monotonous or even mellow. You will be high on energy throughout. Learn dance from the best instructors and while you are at it, you will be burning some calories as well!

Have a lot of fun!

You know you are known to be the Bollywood buff in your circle. Any question and you have the answer! However, you get a cold feet when you are asked to perform your favourite song's hook step. If this sounds like you, then The Hobby Tribe's online Bollywood dance class is the perfect place for you to learn.

You will enjoy yourself while you are grooving to some Bollywood music, learn a few steps that you can perform to any song and mesmerise your friends the next time you are around them!

Perform this anywhere!

No matter what the event is- your best friend's sangeet, the disco, on the table in a bar, or even at a simple and sweet family function celebrating your parents' anniversary- Bollywood dance will be a perfect fit for all of it!

You never know when it is going to be your chance to shine. You'd rather be prepared. Forget the hassle of hiring choreographers and spending your money and time for a quick release. You'd rather learn it at The Hobby Tribe's online Bollywood dance classes.
Did I already mention that it is one of the most sought after courses on The Hobby Tribe? I guess I did! Well, wait no more! Experience the energy and enthusiasm you are looking for.
Head on to our 'Find Hobby' tab and sign up for a free trial session right away!