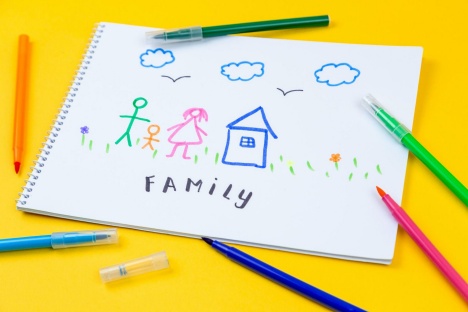 Join the best drawing classes near you at The Hobby Tribe!
Expressing your feelings and thoughts with the help of an art form is rare. Sometimes it is inculcated, and most of the time it happens naturally. Drawing is one of the many ways. Irrespective of what your child's medium is- a pencil on the wall or crayons on newspapers- it does not matter; they are most likely to be edging towards drawing and enjoying it thoroughly.
If this reminded you of your young lad, it is time you drop your hat. You may want to stop searching for the best drawing classes near you and head to our website. The Hobby Tribe is the hub of e-learning courses on the internet. We have a range of hobbies right from music, performance and art.Any form of artwork, including drawing, is not just about your child's enthusiasm and their want to develop another hobby to indulge in during their free time. It comes with a lot of health benefits as well! The effects are long-term and not quite visible externally so we tend to ignore them, we always want to skip to the good part!
Allow me to shed some light as to why you should pay heed to the benefits learning how to draw can provide.
Drawing to understand

There are multiple ways to interact with an object or a piece of information. Drawing will help your kid understand and interact in a visual manner. We all experience things from different perspectives and this is your child's way of doing things.

Drawing provides the perfect opportunity for your child to understand difficult concepts in a fun way rather than the age-old textbook to notebook mechanism.

Drawing to concentrate

In a time and era where you change your interest in the blink of an eye, drawing is one such hobby that you can't just skip past. It requires your child's utmost concentration, focus and undivided attention. The kids start paying attention to details, concentrate on achieving a certain result and will practice until they get this right.

This pays off in their academics which requires them to study with complete attention, and these values inculcated early will deliver great success.

Drawing encourages problem-solving

In the most difficult situations in life, we tend to not deliver results. This is because we never adapted the skill of overcoming a challenge by solving the problem.

Drawing encourages your child to solve problems creatively. This enhances their confidence when put in a stressful situation. Children tend to feel motivated when their success is repeated and celebrated. This, again, does the child a lot of good in the long run!
At Hobby Tribe, we have built a culture that introduces people to multiple hobbies across all groups. It does not matter if you are 8 years old or 80, we definitely have something for you.
Drawing is an art form that is specially catered to young children in order to enhance their productivity in a holistic manner. Crayon art, folk art and watercolour art are the three courses curated for your child to develop a set of skills that they will be thankful for.
You need to stop your constant google search of 'drawing classes near me.' You have finally come to the right stop for it- The Hobby Tribe. 4 weeks, 4 sessions and introduce your child to the world of colours. Sign up for a free trial today!