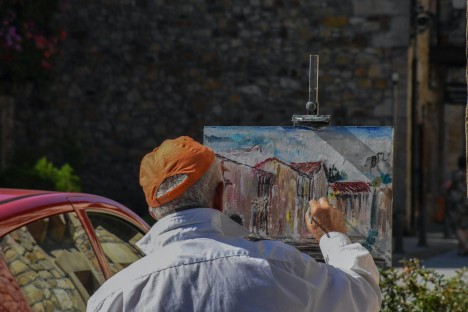 Hobbies, a better way to unwind from the hustle
You may have always felt like you never had the time to pursue a hobby you like, or maybe learn something that struck your fascination. In the hustle of building a life, you may have sidelined the very thing you need to keep your mind sane, learning new hobbies.
You may be surprised to know that people don't indulge in hobbies to just pass their time but also to socialize, destress and explore more about themselves.
Consider this a sign from the universe because you are the right place for picking up a new hobby today! The Hobby Tribe is the hub of online hobby classes for adults and kids alike. These are a few free online hobby course trials happening today that we think you should totally indulge in.
Put on a pair of dancing shoes

Dance is to your body, what food is to your soul. You don't have to be a professional dancer for you to shake a leg. All you need is the will to dust off all your daily stress. Here's what you need to do.

Learn a move or two, groove to any song you like and you are going to enjoy your time within the very first session of your online hobby class experience. Let go of all your daily worries and sign up for a free trial with The Hobby Tribe right now!

Break a sweat

If you feel staying fit is just about being lean and muscular, let us remind you that it is not. Fitness is an activity which through its holistic approach helps you improve your quality of life.

You know you want to blow some steam and get the best out of your life, don't you? Stay active, reduce your chances of developing a chronic ailment and keep mental issues at bay. Help us get your basics of free body movement right. Sign up for a free fitness trial session and break a sweat!

Throw some colours around

What do you do when you do not have a phone in your hand and you are bored? You paint. It is as easy as it gets. Folk art has survived across generations but it is only a matter of time before it is considered to be bygone.

Get your hands dirty learning the Madhubani and Gond style of art, or maybe not, cause you will be using sketch pens. Learn a new hobby with us, and while you are at it, connect with a part of your culture! Sign up for a free trial session right away!
The Hobby Tribe's online learning opportunities will help you develop new skills and practice new hobbies. Every time you learn a thing or two, you discover yourself too!
The online hobby classes will help you be flexible with your schedule and what better way than to do it with the best of instructors. No matter what your liking is, you may find what you want at The Hobby Tribe.
Discover tons of hobbies to do online and unleash your plethora of hidden talents!